At Pathways my goal is to help you find your way.
My name is Beverley Schofield and I have a passion for supporting my clients through their problems and helping them become stronger, happier and more resilient individuals.
I provide a safe, confidential and non judgemental environment to empower you to find a way through a situation, relationships or an issue that you wish to overcome.

I am a qualified integrative counsellor and I am a registered member of the British Association for Counselling and Psychotherapy (BACP). I work within their ethical framework and you can be assured of my best practice and confidentiality at all times.
Have a look around my site and if you have any questions, I would be happy to talk with you.
I have been helped a great deal from my sessions with Bev, a chance to express my emotions, breaking things down and realising I have the tools." - Anonymous Client
People enter into therapy for so many reasons.
'I feel depressed' 'I'm anxious about...'
'My mum died, I don't know how I'm going to cope'
'I'm anxious about my exams' 'life is so stressful'
'I get angry over the smallest things'
'I'm unattractive, unlovable, no one likes being with me'

For some it may just be a sense of unrest within which hangs over everything they do- not really being able to put their finger on it.
Counselling can and does help many people find solutions to their problems.
Here is a list of some of the areas which I have experience in.
It is not an extensive list. I have listed the key areas which have brought my clients to me...
---
---
I currently work from two locations in Bexleyheath, both easily accessible from public transport and free parking...
---
What is therapy?
Therapy offers you a safe, confidential place to talk about your life and anything that may be confusing, painful or uncomfortable. It allows you to talk with someone who is trained to listen attentively and to help you improve things.

Click below for a link to BACP to see a video clip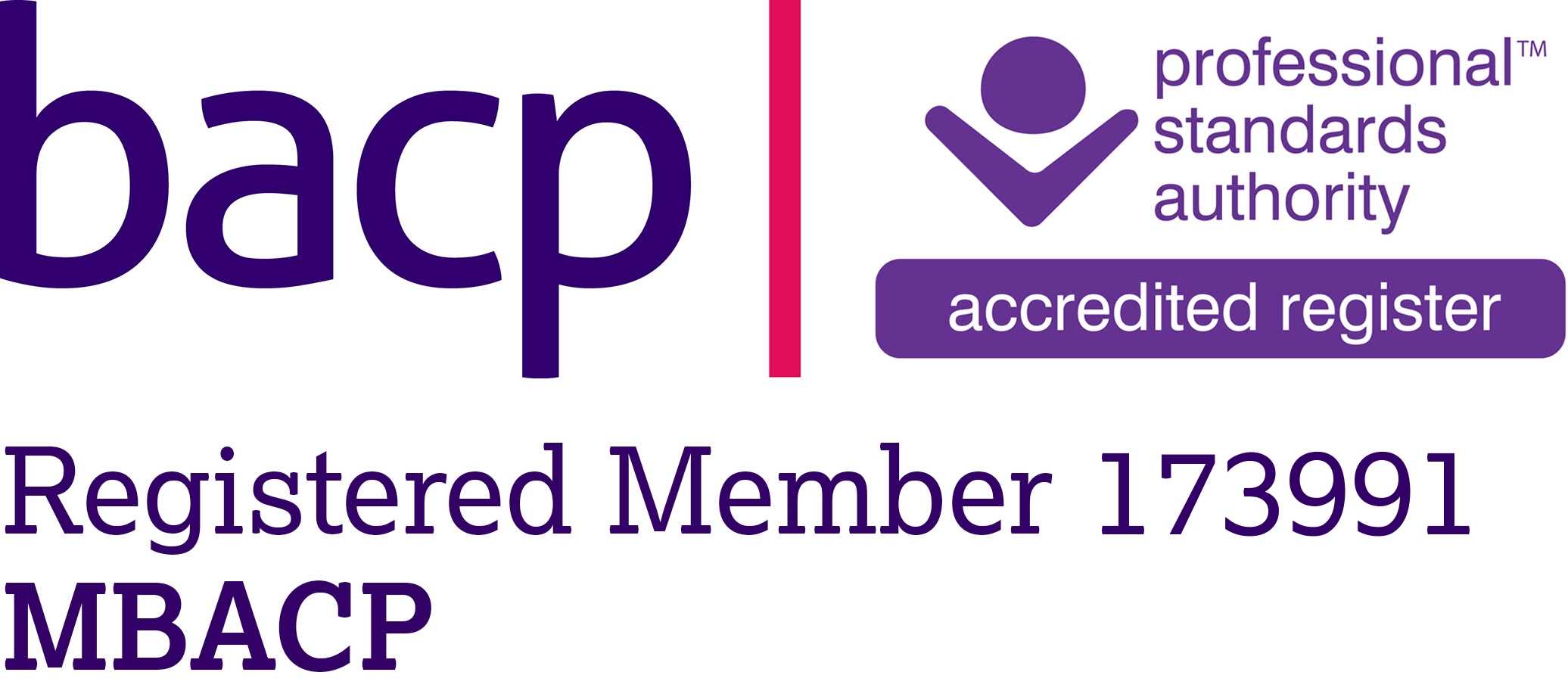 I do not actively seek out your contact details on this page. I personally find those information gaining pop ups with the incentive of some extra information or downloads very annoying, so I will not use them.
I believe you will make contact with me when you are ready and on your terms.
I am active on social media. Feel free to follow and 'like' me for my latest news and posts.Just a note to bear in mind, I do not communicate with my clients over social media to protect them, so please use my email or phone to talk with me privately.
Are you feeling suicidal, or in crisis
and do not feel you could wait for an appointment?
Please contact the Samaritans
who offer 24 hour support 7 days a week.
Tel no: 116 123 (UK)
Samaritans can give you extra support between appointments too.
If you are feeling unsafe, please call 999
or take yourself to your closest A&E department.